Finally I seem to have a bit more control at my house and I want to start sewing more and posting more.  With the challenges the last two years it seems like it's been a struggle sometimes to just get through day to day.  With cancer and chemo for daughter, broken foot, broken femur and knee cap for husband plus three months of no working and no mobility and my mother deteriorating and passing all at the same time plus many hours of work, it's been day to day work with a bit of sewing but not much else.  I actually have made a few things and am going to search for pictures and add some other posts. It's something I look forward to.
Last summer I did make two chemo caps for a friend who was losing her hair.  These are fast, fun and quick to make up and I did making enjoy them.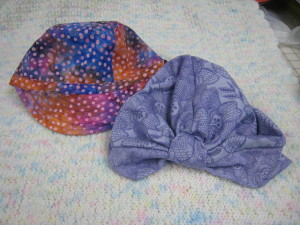 And then I made a couple of gifts for my niece's daughter, an I Spy bag and a small carry all bag that she could put her books and "important things" in and take them with her.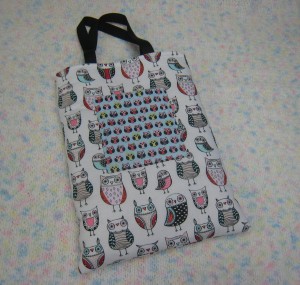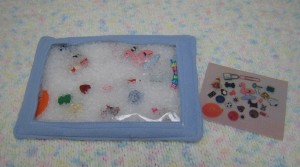 And then a fun zip bag for a friend from some Laurel Burch fabric from my stash. I do like making these bags.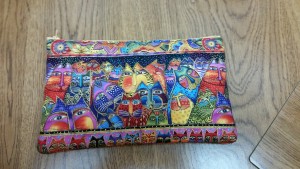 Now I have to search for more pictures.  I'm usually quite organized about where I store things but this past year has not been  as good so now I'm on a search and organize mission. so until next time..