A couple more pictures here. I did make some things for Christmas this year but find I only have pictures of some of the things.. not sure what happened.  Guess I'm out of the habit.
I did make this nightgown for my niece's daughter. I love making flannel nightgowns for little girls.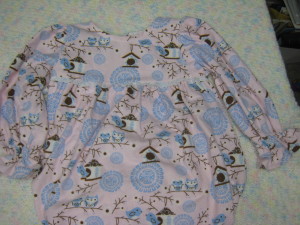 And I made my brother some napkins.
Of course there were also a few more zip bags.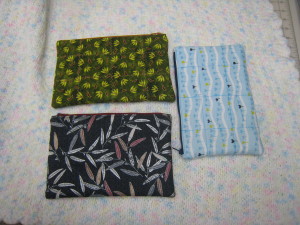 And I also made about 20 of the long rice heat packs. There was a 50 pound bag of rice left at one of my work places so I made many of these.  In fact I even ended up going to Costco for a second bag of rice.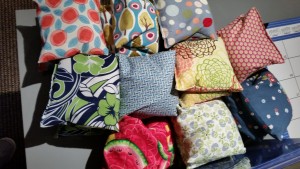 Next up will be several baby quilts and other items. There are at least 3 babies that I know of in the next few months.  I do enjoy the baby sewing and could easily get carried away by that.