Baby boy quilts have been the name of the game for the last several baby gifts.  For the first couple of years is was mostly girls. For the last year it's been mostly boys.
This quilt is for baby number 3 for my niece and the first boy in her family. He is due to arrive on February 10th. As with all babies, the parents are anxious for baby to arrive but not entirely ready either. The two little girls think they are ready. The four year old knows what this is about, the two year old really doesn't have a clue.
I had fun with this baby quilt. I used a churn dash pattern and some fabrics that were softer colored fabrics with a farm theme. Mom was very pleased.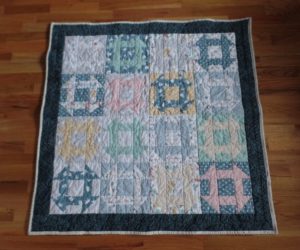 I also made a tag blanket, some pacifier clips and a couple of drooling bibs. These are the kinds of quick and easy things that I enjoy sewing and Mom's enjoy receiving.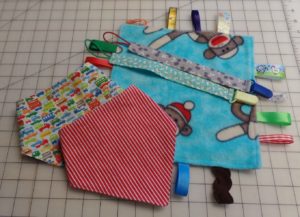 I also made sister a baby quilt to go with the new baby doll. I made a similar one for big sister when the little sister was born. I'm sure she'll have fun putting her "baby" down for a nap.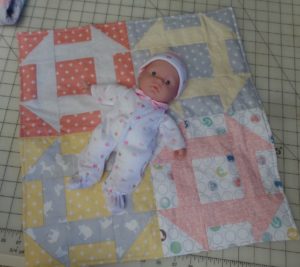 So far, I haven't heard of any more babies arriving in the next few months so maybe I'll finish up some projects I've started for myself or a number of baby quilts I have started and not finished because they were trial runs for idea gathering. 2017 is still young however so it wouldn't surprise me if there are more baby quilts in the future.