Red white and blue is the theme for today.  Yes, even here in Edmonds it's a holiday.  Our little town has a children's parade, a regular parade, a holiday run, activities in the park and even fireworks.  It's been fun to drive around town the day before these activities and see the people preparing for this big day. This photo was taken yesterday morning.By 10 pm last night the chairs were elbow to elbow.  Too bad it was too dark to take a picture because it certainly made me chuckle.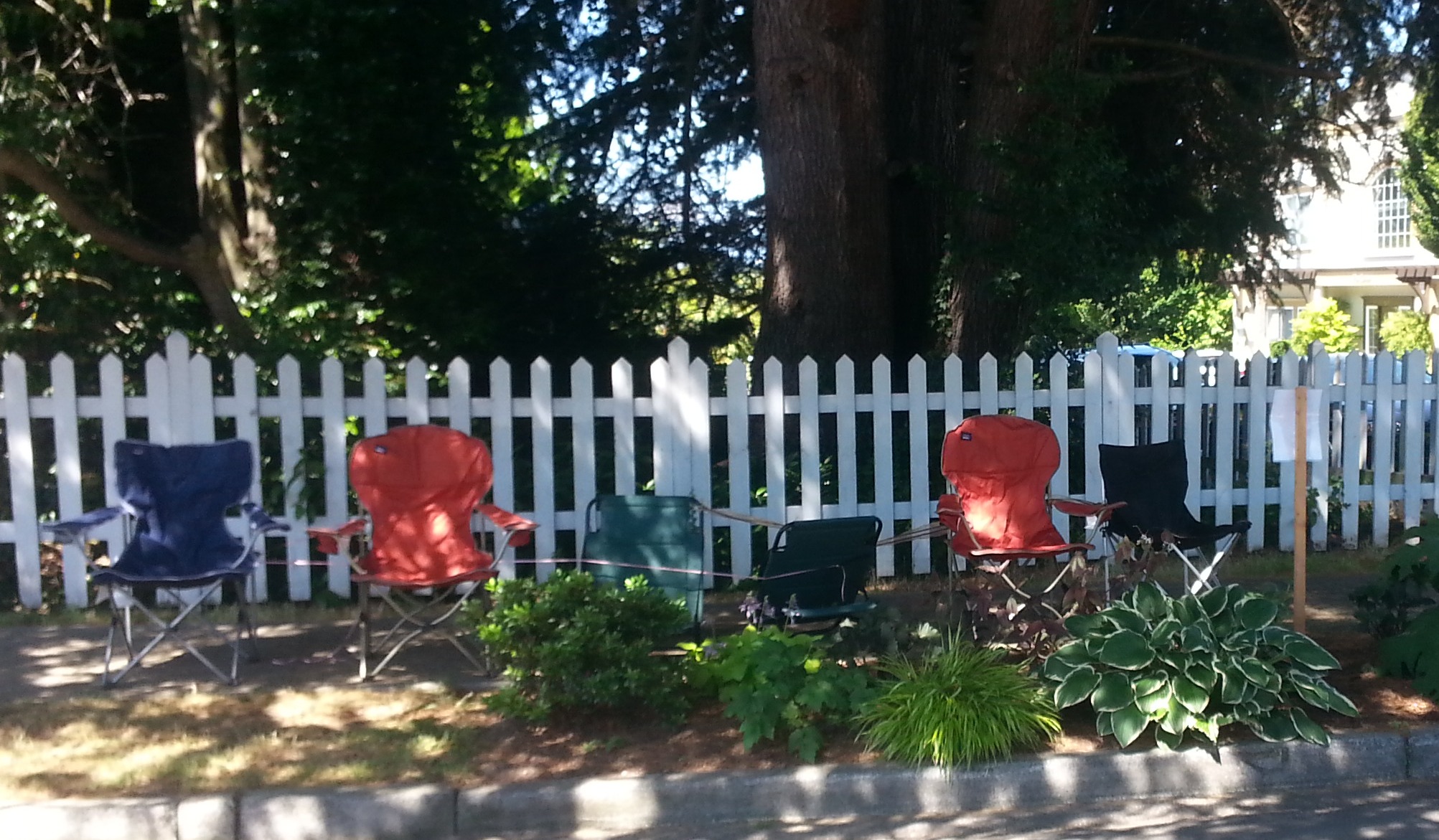 It has been a quiet day here at our house. I finished the binding on the red, white and blue table runner.  It was cut from a remnant that I found at JoAnn's last summer.  It was nice to have it in my stash so when the motivation struck, I was able to pull the fabric, use the AccuQuilt Go cutter and get to work.
We did have some folks stop in the afternoon. Soon we'll have some barbecued hamburgers and beans. A traditional kind of 4th meal.  The sun is out and I may go and finish the baby quilt that is sitting waiting for some batting and quilting.  That needs to be finished by next Friday so I'll have to get in gear. Second choice is to sit in the sun and read.  Hope you are having a wonderful day too.